Top 9 Tourist Travel Destinations
Once Saint Augustine said, "The world is a book, and those who do not travel read only a page." It is one of the best and truest lines one could read. It doesn't need you to give up your day job and become a full-time traveler. Rather, it can be a life-changing experience.
Why is traveling important?
When you travel, whether locally or abroad, you get the opportunity to experience a different way of life. You can personally witness how drastically different life can be depending only on where you live or how your parents raised you.
Moreover, there are so many other attractions of travel besides culture and people. Buildings and other distinctive architecture, different food options, the temperature, and much more are all there to explore. However, finding the ideal place for you to visit is one of the most difficult tasks while planning a trip. There are so many excellent places out there that it can be challenging to make a shortlist. That's where we come in, though.
The best 9 travel destinations you should check
Here are the top 9 tourist destinations one must travel to once in their lifetime. It will enable you to narrow down your search and bring you closer to your ideal traveling spot.
#1. Copenhagen, Denmark
Copenhagen is a city that excels in blending architecture, culture, and food. So, it is understandable why so many people love it. People go from all over the world to Copenhagen to enjoy the welcoming culture and other attractions the city has to offer. Moreover, there are some interesting places to visit and experience outside of the city as well. Besides, to enjoy the city, you can also take advantage of day trip alternatives outside the city. Additionally, whereas certain travel destinations are better at different times of the year, Copenhagen welcomes travelers all year round.
#2. Cape Town, South Africa
For good reason, Cape Town, South Africa, has appeared on many people's "bucket list" holiday destinations. The breathtaking vistas of the mountains and the water are just the beginning. Apart from that, there is a ton of culture, history, and delectable food to savor inside the city. Table Mountain, Cape Point, and the Port are a few of the unique sights and attractions in Cape Town. Meanwhile, one of the top 25 gardens in the world, Kirstenbosch Gardens, is also located in Cape Town. So, Cape Town is the ideal fusion of the outdoors, culture, and urban life.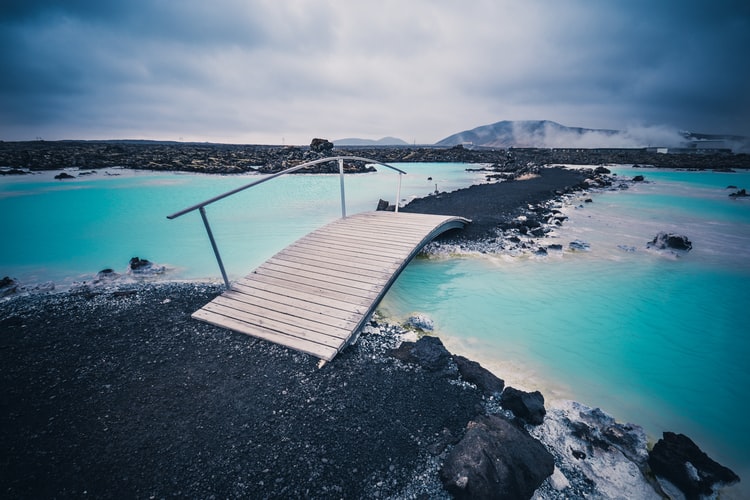 #3. Iceland
Iceland won't let you down if you're seeking something a little unique while traveling. It is a fantastic tourist destination because of its waterfalls. Besides, there exist the geothermal pools, the Northern Lights, and its distinctive culture. You will be able to take advantage of everything Iceland has to offer because it is an island and not as big as some other countries. Camping is one of the greatest ways to discover Iceland. You can take Route 1 around Iceland to explore all that the beautiful place has to offer.
#4. Barcelona, Spain
Look no further than Barcelona if you want to travel to a city that is bursting with life, culture, cuisine, and so much more. Barcelona consistently ranks among the top cities to visit. La Sagrada Familia, the Picasso Museum, and La Rambla are some of the city's top attractions. Meanwhile, attending a Barcelona game is another lovely option. However, making sure you can see everything on your journey will be the only challenge.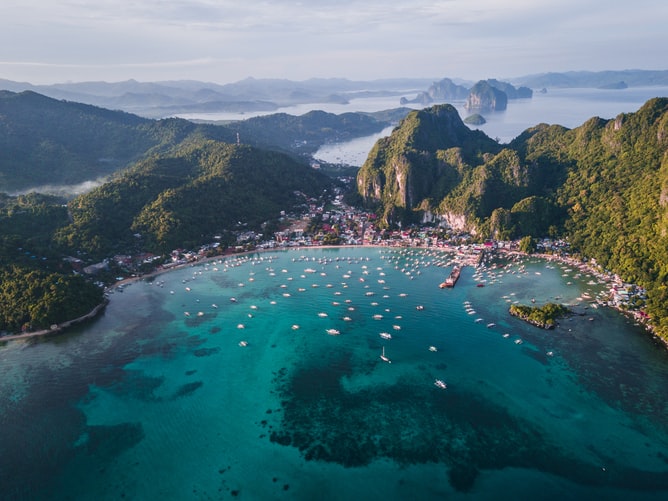 #5. Philippines
The Philippines is a land that is abundant in natural beauty. It has so much to see and do for travelers, from Taal Lake to an underground river to the Hundred Islands. However, they also have entertaining and interesting cities like Manila, Quezon City, and Caloocan in addition to their magnificent natural beauty. There are distinct energies and cultures to explore in each of these cities.
#6. Banff, Canada
This is the place for you if you enjoy being outside, surrounded by mountains and lakes. The mountains give a gorgeous backdrop that you can trek and explore. Meanwhile, each lake is more picturesque than the next. Additionally, depending on the season, you can enjoy some fantastic skiing. Last but not least, take advantage of downtown Banff. While still enjoying the stunning mountain backdrop, you can enjoy dining, shopping, and the lively neighborhood.
#7. Dubai, United Arab Emirates
It is one of the most distinctive and cutting-edge cities you can imagine. The city's skyline alone will showcase everything the city has to offer. Considering how welcoming Dubai is to tourists, there are several events planned just for them. Also, tourists can benefit from the Dubai Mall, The Beach, the Dubai Fountains, and so much more. Finally, you can be sure that there will always be something to do and see in Dubai.
#8. Switzerland
This is a country abounding with beauty. Switzerland is an outdoor lover's paradise with its breathtaking mountain lakes, mountains, waterfalls, and much more. Cities like Zurich and Geneva provide a wealth of culture. Meanwhile, you will find here history, sightseeing, and gastronomy, in addition to a wealth of outdoor excursions. Additionally, you can benefit from some of the best skiing in the world if you make the proper preparations.
#9. Santorini, Greece
There are few islands that can compare to Santorini in terms of quality of life. You won't run out of things to do and see with all the breathtaking vistas. Besides, there are beaches, accommodations, cruises, history, and other attractions. And that's without even mentioning the delectable Mediterranean cuisine that so many people like. Other wonderful Greek Islands like Corfu and Zakynthos are also available for you to visit if you feel the want to discover more of Greece.
Top 9 tourist destinations in the world summary
It might be challenging to focus your search when looking for the ideal vacation spot. There are just so many possibilities. Besides, you need to keep in mind the schedule, money, and a plethora of other considerations.
With this list, we hoped to help you in reducing your options and give you some information to get you moving in the right direction. Planning your trip, even if it takes a little labor, will be totally worthwhile in the end.
You'll realize what we mean while you're relaxing after an enjoyable and exciting day of exploring or perhaps a leisurely day at the beach.