Best Places To Buy Properties In Dubai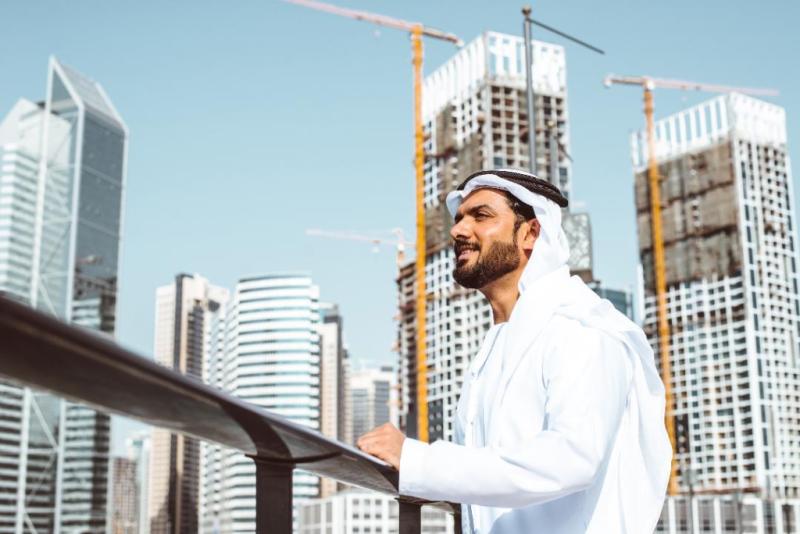 One of the safest ways to invest has been in real estate for a very long time. Buying a home merely means the value will increase by a factor of two or three in the future. As a result, it'll offer substantial profits, especially in a real estate hotspot like Dubai. Moreover, financial advisors assert that a variety of factors determine a property's future value. For example, location.
So, if you're a new investor and want to buy property in Dubai for investment purposes, here's your guide. We'll tell you what are the top spots to buy property in the city based on experienced realtor insights. So, stay hooked and keep on reading.
Top places in Dubai to buy a property
Here's a list of some of the best places where you can buy a property in Dubai, especially for investment purposes.
✔️ Palm Jumeirah
The fact that Palm Jumeirah is one of Dubai's most dependable locations for real estate investments shouldn't come as much of a surprise. The area has seen a prime price surge of more than 100% since the pandemic began. It is popular as one of Dubai's priciest districts and contains some of the most prestigious addresses. Besides, the area has been receiving a lot more value due to its affluent status. Not to mention the beginning of brand-new, exciting developments like Palm Beach Residences and Raffles.
The cost of a one-bedroom apartment in this location is AED 2.14 million. Meanwhile, a two-bedroom flat fetches AED 2.58 million. Besides, if you want to buy a 3-bedroom villa, it may cost you up to AED 6.2 million. All these make it a popular choice for purchasers interested in villa investments.
✔️ Downtown Dubai
One of the most popular tourist destinations with the highest density is Downtown Dubai. It almost serves as the main attraction that draws more tourists to the city every year. The area's appeal is also guaranteed to endure due to its location near well-known landmarks. For example, Mohammed Bin Rashid Boulevard, Burj Khalifa, and the Dubai Mall.
Moreover, investment firms expect that the value of properties will rise further in the upcoming years as a result of the location's high level of appeal. This will enable people to profit to the fullest if they act wisely now. Studio apartments in Downtown Dubai usually cost AED 920,000. Meanwhile, 1-bedroom apartments cost about AED 1.45m.
✔️ Dubai Marina
Realtors also like this region for its reasonably priced real estate. Beautiful villas, high-rise residences, upscale dining establishments, premier shopping centers, and skyscrapers define Dubai Marina's undeniable charm.
Also, it is a reasonably affluent area where wealthy people go for weekend getaways or staycations. There is currently a buyer's market in this area due to recent stability in asking prices. This includes 1-bedroom apartments fetching AED 1.15m and 2-bedroom apartments fetching AED 1.9m.
✔️ Jumeirah Village Circle (JVC)
One of the largest neighborhoods in the city, JVC is close to Jebel Ali and Dubai Marina. This area is home to more than 350 towers. The fact gives it a vibrant atmosphere and makes it a favorite among investors. Besides, the area has easy access to amenities like supermarkets, cafes, health centers, and food courts. Also, it is marginally cheaper than Downtown Dubai and Palm Jumeirah. Popular housing options include villas, contemporary flats, and townhomes, with 1-bedroom apartments typically going for AED 740,00 and 2-bedroom apartments fetching up to AED 1.1m.
✔️ International City
When considering a long-term residence, many expats choose this as one of the renowned living locations. International City is one of the best areas in Dubai to purchase real estate at a reasonable price. The city features neighborhoods with names derived from nations including China, Italy, Persia, Greece, England, and the United Arab Emirates.
The architecture of the nation that inspired each cluster is represented here. Last but not least, it is one of Dubai's freehold neighborhoods. This means you will have complete ownership of your apartment, and it has a reputation for providing a very high return. A 1-bedroom flat often sells for AED 305,000, while a 2-bedroom typically for AED 520,000.
How to choose the best option?
Getting help from financial advising firms like AIX is the greatest way to ensure that you are making a smart investment in the UAE, particularly in real estate. Also, this is how you can ensure significant returns in the future.
They analyze potential options thoroughly before making recommendations. They have years of experience and competence in the real estate sector. These firms make sure to provide you with customized investment ideas to meet your unique needs while following the strictest risk-management guidelines.