BLUETTI Launches EB3A: A Robust & Portable Power Station
At CES 2022, BLUETTI debuted the EB3A solar generator. And now finally, it is available for purchase in the US from June 14 at 10 PM EDT. BLUETTI has launched EB3A, its powerful and easily portable power station. The highlights of this solar generator are its capacity of 268Wh and a 600W inverter.
Product Overview
The BLUETTI EB3A is portable and weighs as little as 10 pounds.

It refines and improves the BLUETTI power station series. The power station makes for a dependable power source for transportable use in RVs and camping to keep vital gadgets powered while traveling.

The EB3A is an inexpensive device. It offers a 268Wh capacity that is outstanding and a 600W pure sine-wave inverter output.

It has a maximum charging rate of 268W in standard mode and 430W in turbo mode.

EB3A uses only the most reliable, stable, and long-lasting LiFeP04 battery technology.

There is no need for a power brick because AC charging is done over a single, industry-standard AC connection to maximize portability.

With the aid of the ground-breaking Turbocharge mode, you can charge the EB3A at a rate of up to 430W from 0% to 80% in just 30 minutes.

BLUETTI APP puts monitoring and control at your fingertips (via Bluetooth). Additionally, you can easily update via OTA over Wi-Fi and enjoy the most recent firmware.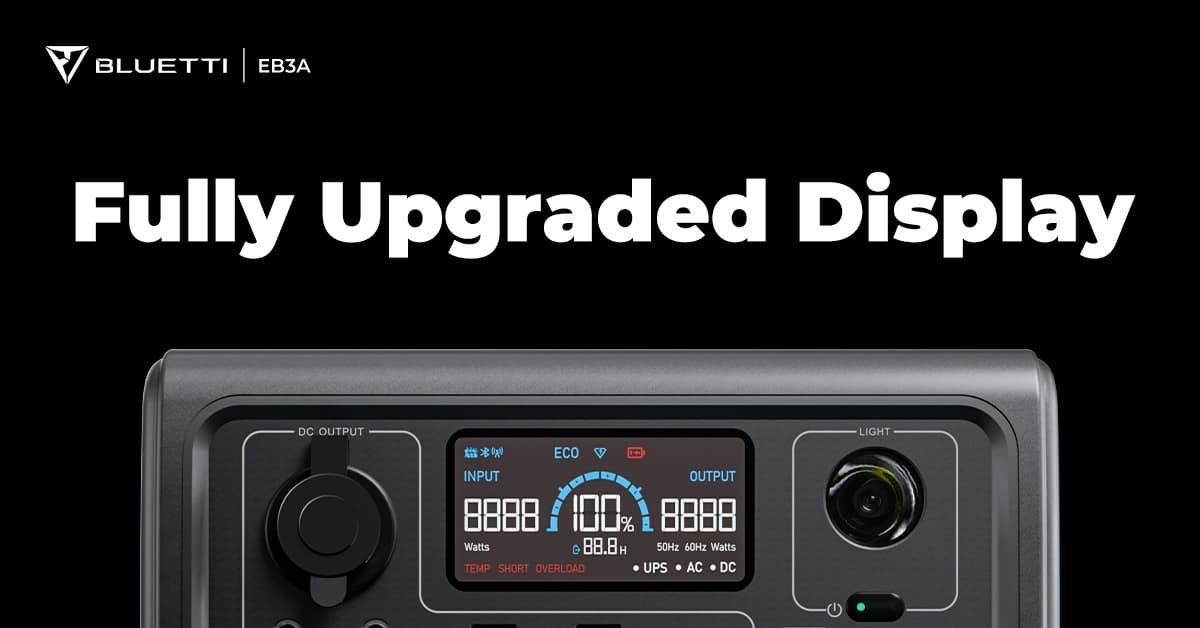 Charging The BLUETTI EB3A
There are numerous charging options available to suit your needs in various circumstances. Therefore, always have energy and be ready to move. It is flexible to simultaneously charge the EB3A from both DC solar and AC sources. Besides, you can charge it from AC charging cables, solar, cars, and generators as well. This is important for people who travel frequently. Moreover, it can also benefit those who live in rural areas or have restricted access to a power outlet.
So, three AC Charging options are now available for the EB3A from BLUETTI. This makes it an industry leader in technological innovation for portable power stations. For example, charging in the fan-free silent mode enables you to sleep peacefully and comfortably.
Up to 430W in turbo.

Standard up to 268W.

Silent up to 100W.
Charge duration (for reference ONLY)
2.5 hours to charge 200W MPPT solar: 1.3 hours (in Turbo Mode)/1.5 hours for charging (In Standard Mode)

100W 12V/24V car charge: 3.2 hours

Solar power and AC charging cable (430W total): 1.1 hours

T200 adapter and AC charging cable (430W total): 1.1 hours
Every Output Port You'll Need
You can charge up to 9 devices at once. However, there are two 600W-capable AC outlets on the EB3A power station. Additionally, a MacBook may charge at full speed through one 100W USB-C port as well as two standard USB-A connections.
So, nearly all electronic gadgets can fit in the EB3A for outdoor travel. Moreover, it'll help you in emergencies, disasters, and other situations. Thus, it's easy to charge your devices and gadgets with the BLUETTI EB3A when you're on your way. Some of the devices that you can rapidly, effectively, and conveniently charge include your smartphone, laptop, digital camera, or other devices.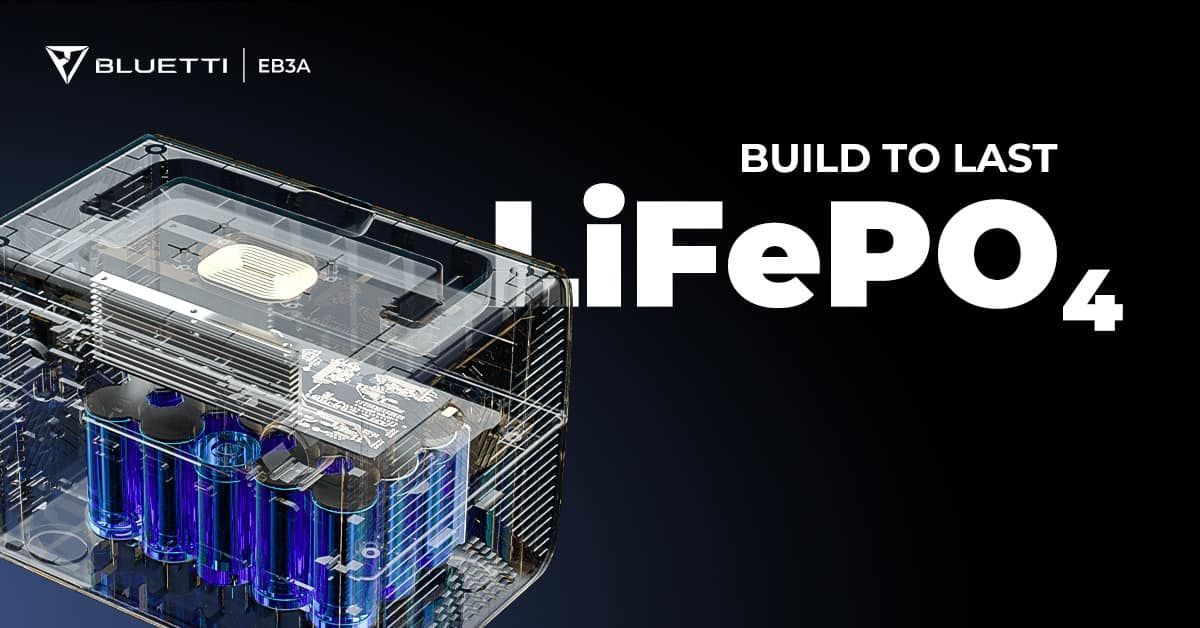 Longer Battery Life Span With LIFEPO4
BLUETTI chose the LiFePO4 battery cell for long-term durability. Also, it guarantees 2,500+ charging cycles to 80% of its initial capacity.
The LiFePO4 battery type offers the best safety and performance compared to the lithium-ion battery. That is now used in the majority of power plants and battery banks.
This Innovative & Ultra-portable Power Station Brings Convenience
You can manage, monitor, and even update the EB3A. Above all, you can do all of this globally on your phone with the help of the BLUETTI APP control.
Moreover, the new LCD display on the BLUETTI EB3A makes it easier to understand. It enables you to see critical information like input/output power, recharge time, and % of remaining capacity.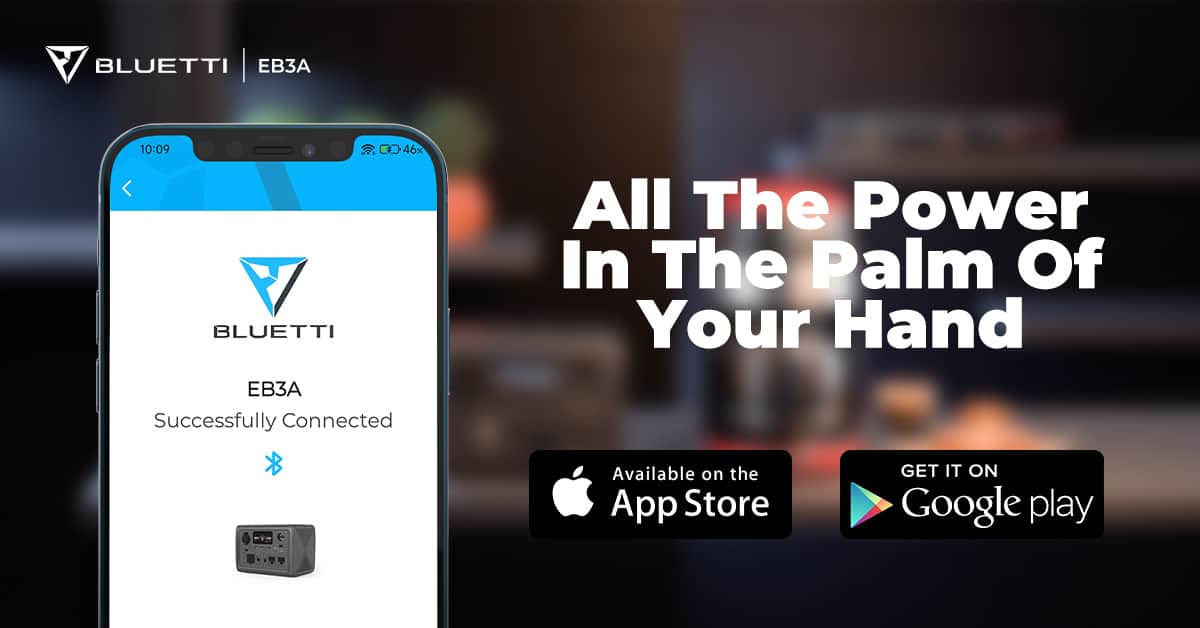 Safe Operating
It is safe to use and takes security into account at every step. Be it from hardware selection to software development, there's no compromise when it comes to safety. Moreover, the integrated Battery Management System (BMS) maximizes battery performance. Through short circuit protection, over-current protection, over-voltage protection, overload protection, overheating protection, and other features, it increases battery service life.
UPS Bypass Mode & Powerlifting Mode
The EB3A can power up to 1200W resistive appliances. For example, hairdryers, vacuum cleaners, kettles, and resistive heaters while in powerlifting mode.
Additionally, the AC power can directly sustain the loads on the AC output ports and charge the EB3A when the UPS is in bypass mode. As an added bonus, you also receive some continuous-power and UPS-style power pass-through functions.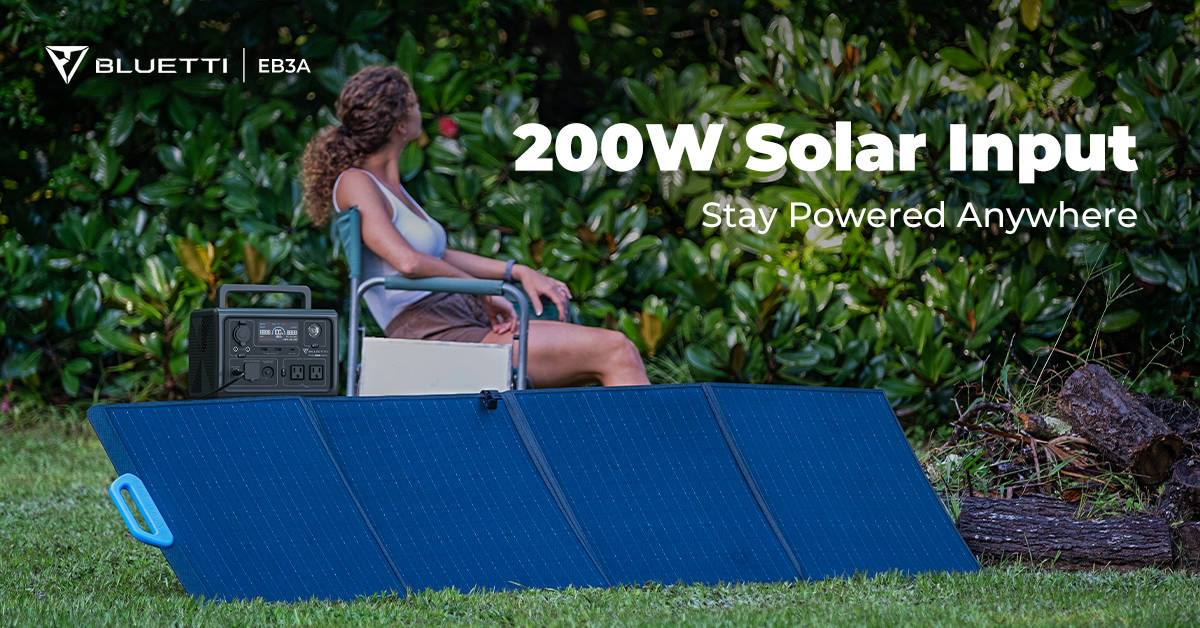 Date & Availability
On June 14, BLUETTI introduced the EB3A on their official website, https://www.bluettipower.com/, and began shipments within a week. So, you don't have to wait any longer. Join the official BLUETTI Facebook group or sign up for the BLUETTI newsletter to receive updates on new products. Besides, you might even qualify for the discount (23% off).
What is BLUETTI?
Currently, millions of people worldwide use BLUETTI. Besides, it has established a presence in more than 70 nations. "At BLUETTI, we work hard to create more cutting-edge solutions that will improve how consumers access renewable energy. Moreover, we guarantee a steady supply of electricity for the house and outdoors without harming the environment," said James Ray, the marketing chief of BLUETTI.
BLUETTI is dedicated to creating the greatest power stations in the world for van life, traveling, and off-grid living. Also, the company has over 10 years of experience in the energy storage market. So, if you want to know more about the product, visit https://www.bluettipower.com/ for additional details.